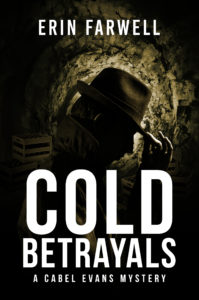 Coming Soon!
Cabel's journey continues in Cold Betrayals which begins when his cousin Jim is shot and a young woman is killed. Jim begs Cabel to learn who killed the woman he planned to marry and run the family business until he has recovered from his wounds. He discovers that the woman Jim knew didn't exist and the search for her identity places him in the clutches of Al Capone. Cabel must protect Jim from Capone's threats while defending the company from ruin at the hands of his father and uncle. And in the shadows, a murderer waits to strike again.
Release date in November, but advance copies are available, contact me.
Do you want to be notified of new releases and updates? Sign up for my newsletter and receive a bonus To Know a Place – 5 Things I Learned About Berrien County that Surprised Me delivered instantly.
---
In July of 1927 prohibition is the law of the land, Al Capone controls the city of Chicago and Cabel Evans wants to die.
Haunted by nightmares of the Great War and devastated by the loss of his friend in battle, Cabel Evans lives in self-imposed isolation in his family's summer home in St. Joseph, Michigan until a fellow soldier arrives asking for help in discovering who had murdered his daughter, Kittie. Cabel refuses until the soldier reveals that Cabel owes him a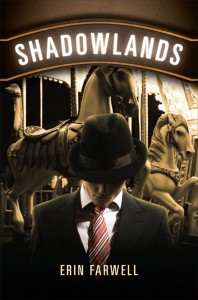 debt.
From the innocent distractions of the Silver Beach Amusement Park to the dark enticements of a Chicago speakeasy, Cabel's past and present collide as he searches for the truth about Kittie's death. While he finds more questions than answers, he soon realizes that the murder of the innocent sixteen-year-old girl in the small town of St. Joseph, Michigan is connected to Chicago's underworld; a place ruled by Al Capone, where violence and corruption are currency and everyone is a pawn in someone else's game.
In the novel Shadowlands, what began as a chance to repay a debt has become an opportunity for redemption. Yet just as Cabel realizes he wants to live, someone else wants him dead.